Niseko Beginners Base Camp – The ultimate intro to snow
Niseko- Japan March 2019
Come and learn to ski in Asia's ultimate ski destination Niseko Japan
3 night/4 days camp for people who want to learn to ski or snowboard
An ideal first timers' introduction to the snow
Price 92000 yen
Come and join like-minded people at our Niseko Beginners Base Camp -the ultimate intro to snow
Learn how to ski or snowboard in a safe and fun environment
At our Niseko Beginner's Base Camp, we will make sure you are in the know about everything snow. By the end of the 3 days you will be able to ski/snowboard and will have met some new friends from around the globe and be inspired to return again and build on your new skill.
No need to feel uncomfortable this camp is designed for complete beginner's, people like you who have never even seen the snow or skied.
You will be among friends the camp has up to 20 complete beginner's all staying in the one friendly lodge where you can relax and share your experience with likeminded people.
In the ski /snowboard lesson everyone will be at the same level so you will all be learning and having fun together.
We have separate male and female 4-person dorm rooms or private 2-person rooms if you prefer (extra cost)
Camp dates
Camp date December 2019
15-18
18-21
21-24
Camp dates MARCH 2020
1-4
4-7
7-10
10-13
13-16
16-19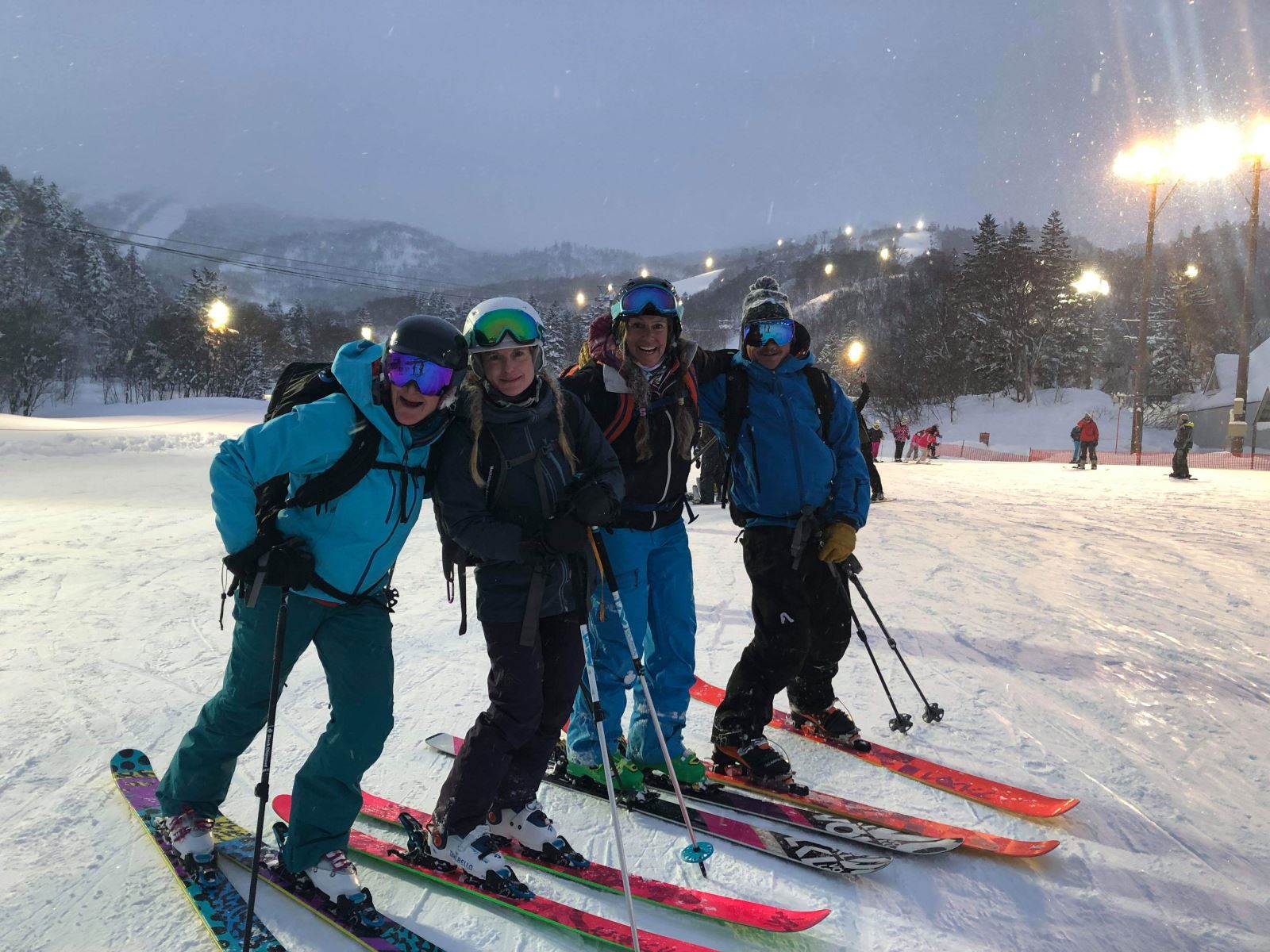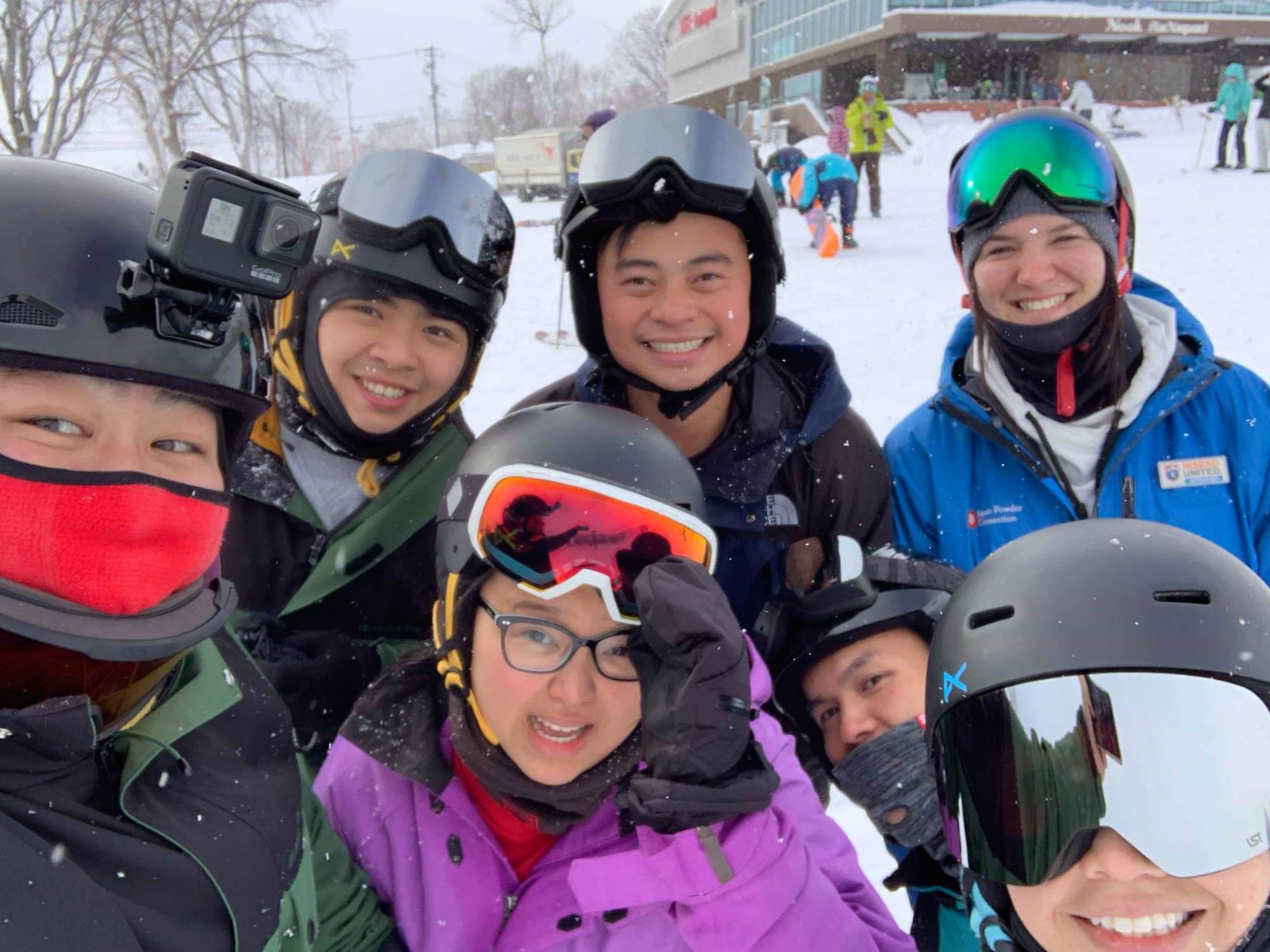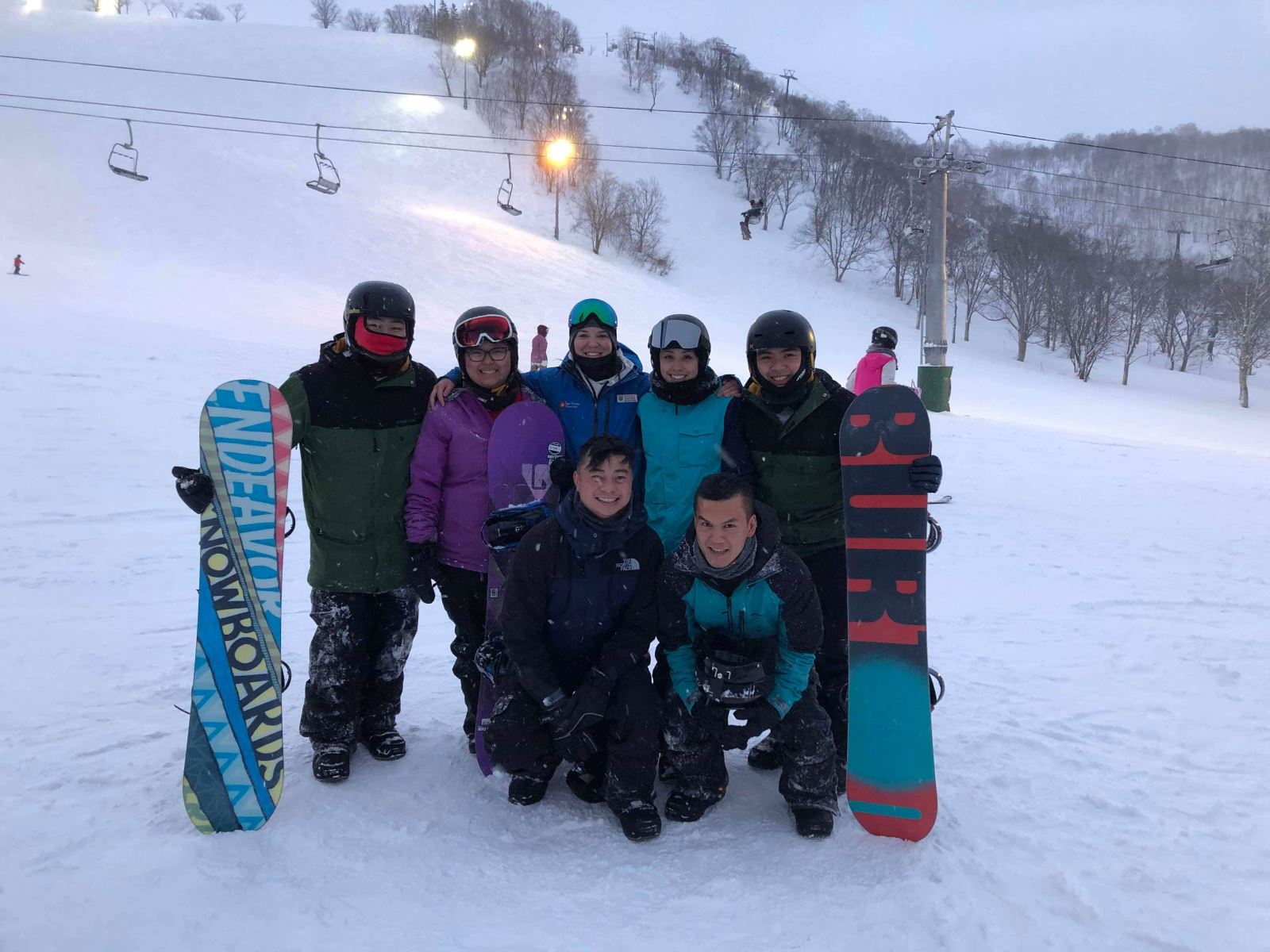 Day one
Arrival day
Try and book your flight so you arrive before 3pm as the transfer from the airport take approx. 3 hours.
Transfers to the lodge from CTS please book your bus transfer this is at your expense and should be done in advance. You are to book the bus to arrive to Hilton Niseko Village , from there we will transfer you to Freeride Lodge Niseko where the fun begins and get you settled into your rooms.
We would love it if everyone could arrive at the lodge before 7.30pm so you can all join us for the fun welcome dinner and intro to snow talk to get you all prepared for the snow and your skiing/ snowboarding adventure in the morning.
We will welcome you to the lodge with a welcome drink and fun dinner party at our famous Mexican Restaurant, The Mexican Mule where you will meet all the camp attendees enjoy some fabulous food and get to know your fellow camp mates.
Day 2
7am -8.30 am we have breakfast in the lodge
8.30 am you ski hire gear will be delivered and we will help you all get fitted in to your new equipment
10.00 am transfer you to your first lesson
10.30 Your lesson begins
12.30 lunch at your expense on the mountain
1.15 back to the lessons
3.30 lesson finishes
We transfer you straight to the onsen a traditional Japanese hot spring the perfect way to relax and unwind
5pm transfer back to the lodge so you can relax and chat before we go to our group dinner
6 pm We will visit the famous Ice castle Village before dinner where you can marvel at this small village made of ice a great photo opportunity and a truly unique experience.
7.00 pm Dinner at an exclusive Japanese izakaya where you will enjoy some traditional Japanese foods and sake
8.30pm back to the lodge where you can enjoy a few drinks in the bar or have an early night and be fresh for your next morning on snow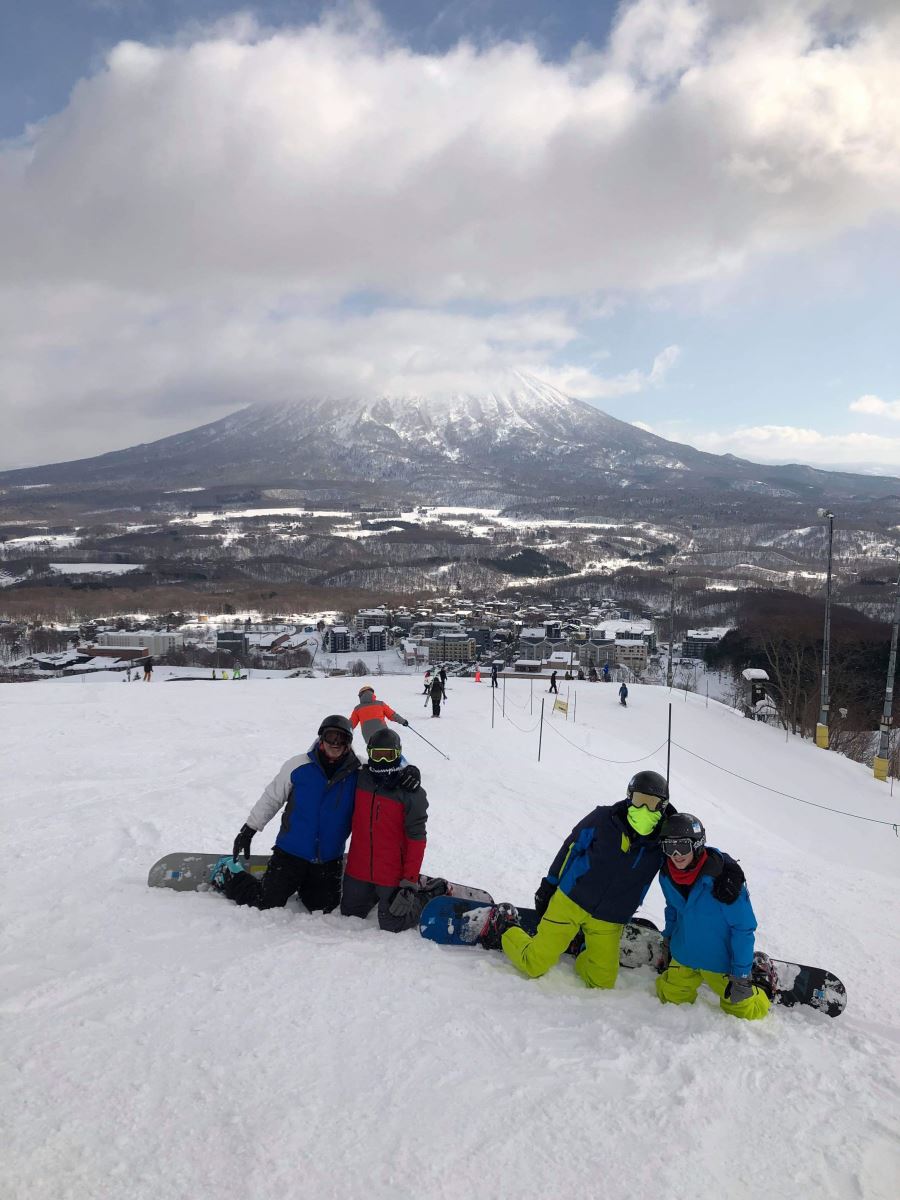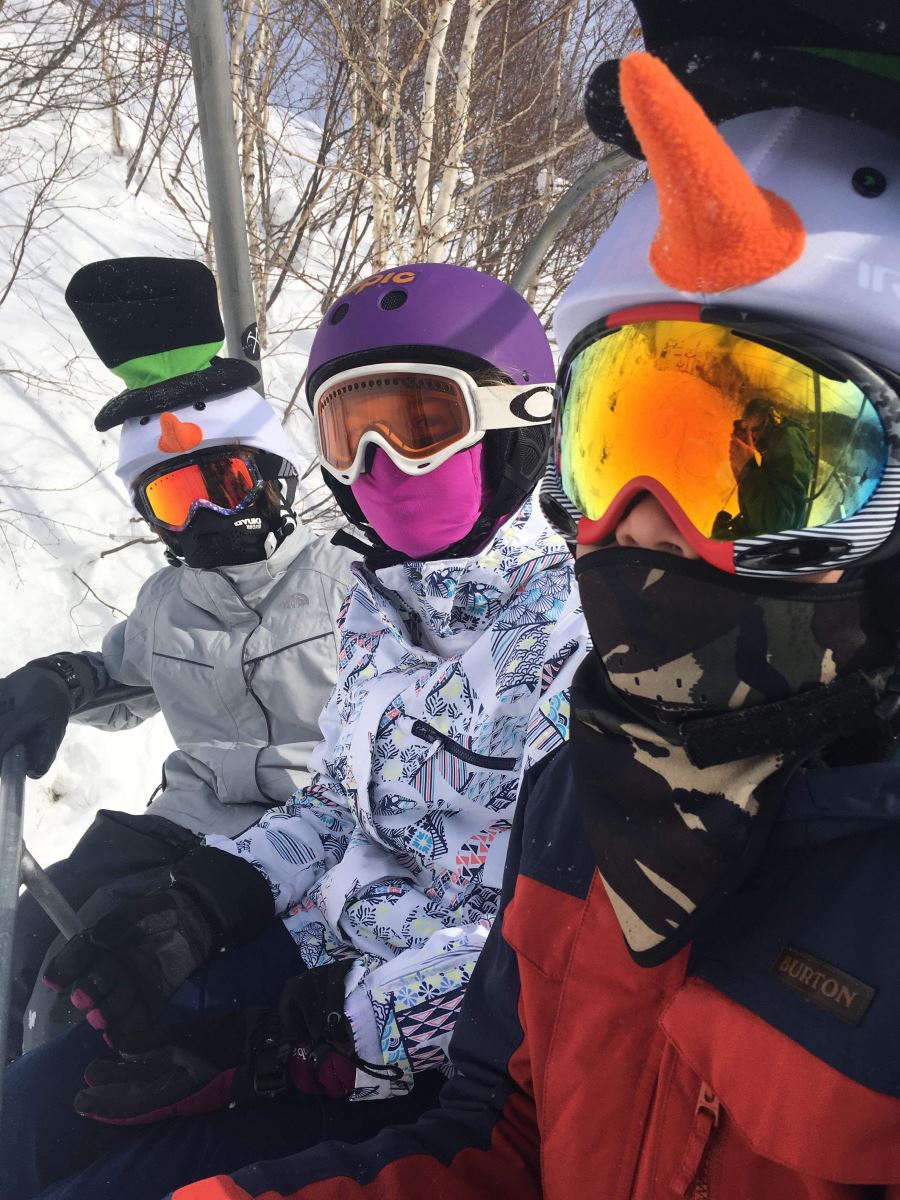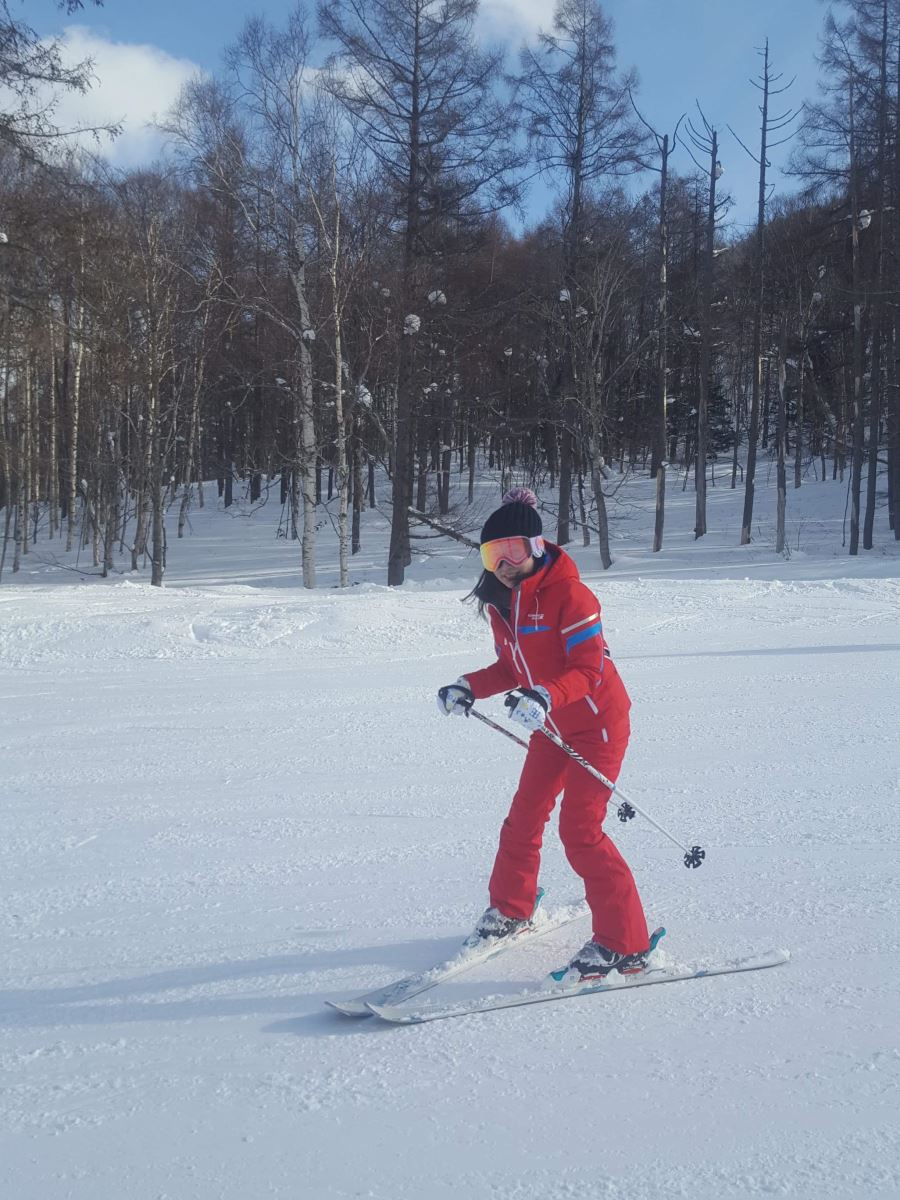 DAY 3
Repeat
5pm After your onsen we take you back to the lodge
5.30- 6.30 option to go to the local beer Brewery and sample some of the local beers.
You have a free night to go and explore the party town of Hirafu or go for a dinner in Niseko Town and enjoy some authentic Japanese food.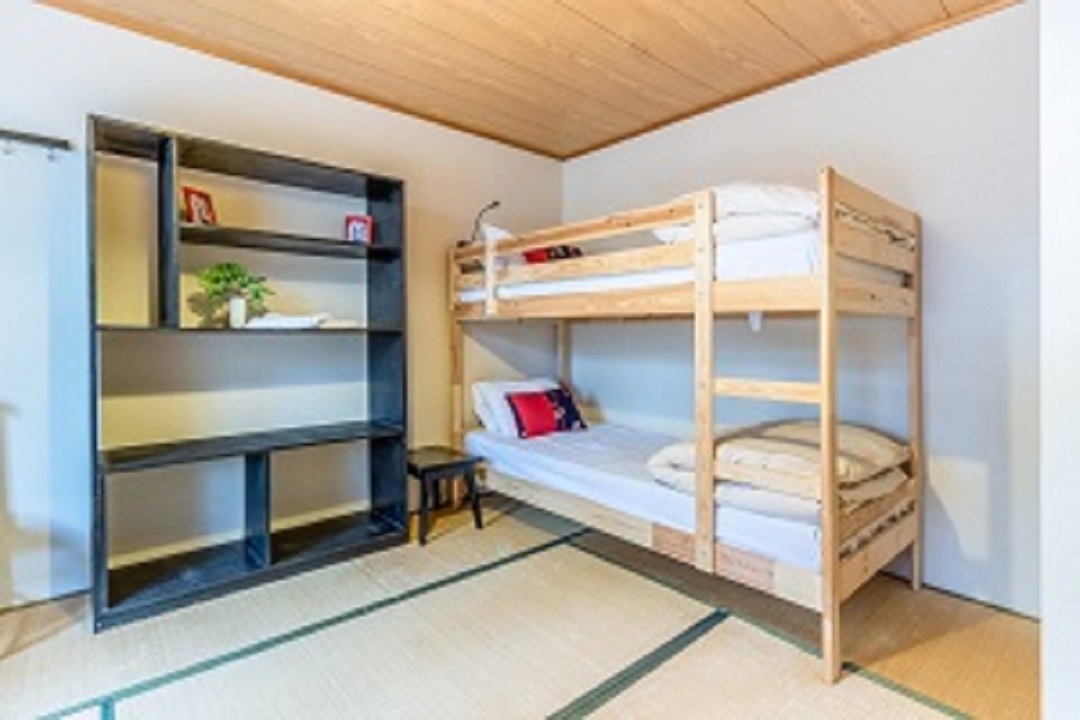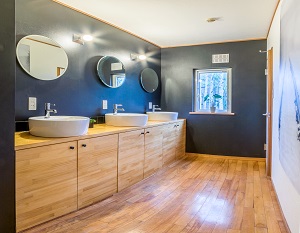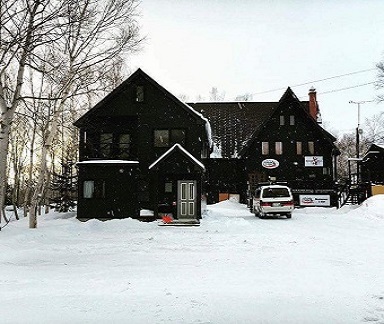 We have free toboggan's if you feel like you have not had enough time on the snow
Day 4 last day departure day
7am – 9am breakfast at the lodge
We provide transfers to your bus or train for your departure you are welcome to stay at the lodge or venture out to the close by Milk Kobo for cheese tarts or the famous chou pastry's and ice cream.
Or if you have time get another day in skiing or snowboarding (not included)
We return all your ski gear for you please advise the night before if you will require them for an extra day
Lodging 3 nights accommodation in a dorm room
3 Breakfast
2 dinners
Visit to the Ice Castle Village
Local beer brewery visit
Ski rental for 2 days
Jacket and pant and boot goggles, glove and beanie rental for 2 days
2 onsen transport tour (not included cost of onsen approx. 1000 yen)
2 full day ski lessons
Free transfer to and from the lodge on arrival a departure to Hilton Niseko Village or Niseko train station
Discount on extra accomodation booked with us
12 point ski lift pass
Helmet hire
Airfares
insurance
lunch
extra lift passes or points
Airport shuttle bus from airport to Niseko approx. 8000 Yen
Contact details
For all booking please visit https://www.freeridelodgeniseko.com/book scroll down to you see Niseko Beginers Base camp and put in the start date of your choosen camp date
email info@freerideniseko.com if you have any question
Visit our accommodation website www.freeridelodgeniseko.com for more information on accommodation
Agents please contact Miranda on the above details for more information